Frequently Asked Questions
How long has Citrus-O been in business?
Citrus-O evolved out of a very successful company known as "High Quality Carpet Cleaning". In 1982, Mark Filiatrault, a Vancouver-based entrepreneur with a passion for customer service founded High Quality Carpet Cleaning. His dream was to establish High Quality as the best carpet and upholstery cleaning service provider in Canada through excellent workmanship and complete customer satisfaction. In 2003 Mark researched and developed a natural cleaning process using d'limonene (the oil of the orange). Combined with the state-of-the-art Rotovac 360 technology, the results were outstanding. Cleaner carpets dried faster, leaving a fresh citrus aroma. Citrus-O was born.
Our success has been mainly a result of an unrelenting focus on customer satisfaction, and the desire to exceed the customer's expectations. As a result of this commitment, Citrus-O has won numerous service awards and accolades over the years, and has consistently maintained an A+ rating with the Better Business Bureau. You can hire Citrus-O with confidence, knowing you will have an efficient, stress-free experience and will receive exceptional value.
Where does Citrus-O service?
Please visit our Locations page for a list of areas we service.
Are gift certificates available?
Yes. Gift certificates are available in many denominations and do not expire. Call for details.
What rewards program does Citrus-O offer?
What makes Citrus-O different from other companies?
These are some of the main advantages that Citrus-O offers over the traditional carpet cleaning companies.
We use custom-blended natural cleaning products that are family and pet safe.
We use the most advanced carpet and upholstery cleaning technology, including the Rotovac 360, which allows most carpets and upholstery to dry in 1-2 hours.
We have an exclusive edge cleaning tool that is guaranteed to remove or reduce the black filtration lines that most homes have around the edges of their carpeted rooms.
We are a premium service company that guarantees a minimum of one hour per home which allows us to do a pre-inspection and a post-inspection, and also allows the proper dwell time for our cleaning solutions to be most effective.
We use a standard price list, so you don't need to bargain for the best price.
We have a 30 day satisfaction guarantee.
All technicians have fully stocked vans so they will always use the right product for your particular needs.
Expert topical stain removal for minor spots or stains is included at no extra charge.
Our technicians wear shoe covers, and use corner guards. They also use furniture pads and foam blocks to protect your furnishings and carpets.
We offer a wide variety of in-home services to meet your cleaning needs, including carpets, upholstery, mattresses, hard surfaces, vehicles, specialty cleaning, and furnace and duct cleaning.
Our technicians can draw on many years of experience by calling our field manager if they run into a situation they are unsure of, ensuring you get the best cleaning always.
How does your pricing work?
Residential carpet and upholstery cleaning is priced by the area according to our standard pricelist.
Specialty Cleaning is priced by the hour with a minimum 1 hour charge.
Hard Surface cleaning is priced by square footage.
Commercial cleaning is priced by square footage depending on the level of soiling in the carpet.
There is a minimum charge on all orders.
To get an exact quote, please contact our Customer Service Department at 1-855-CITRUS-5 (1-855-248-7875).
Do you offer a Senior's Discount?
Yes we do! People able to establish Senior status (65+) are eligible for a $20 Senior's Discount on their order. Senior's Discount can not be combined with other specials.
Is Scotchguard or another protector included in your base price?
Citrus-O's fibre protector, Ultra Guard, is not included in our base price. Although carpet manufacturers do recommend reapplying fibre protector with every professional carpet cleaning (it is actually a requirement to keep a new carpet warranty valid), we leave that choice up to each individual customer. All Technicians carry Ultra Guard with them at all times so if you decide that you want it after booking, you can always ask for a quote. Ultra Guard will help your carpets or upholstery stay cleaner, longer.
Why don't you charge by square footage for residential?
Consumers usually don't know the exact dimensions of the areas to be cleaned, so in order to give an accurate quote over the phone that we can honor, we price residential jobs by the area (see below for 'What is an area?'). Because we are calculating your areas and subtotal prior to seeing your space, your technician will confirm your quote during the Pre-Inspection. See more FAQs below for additional explanations about our quoting process.
"Area" is the term that we use to define a location in the home. Single areas include a hall, 10-15 stairs, bedroom, or one sitting area of upholstery. Living and dining room combo counts as two areas. Large rec-rooms, games rooms, or great rooms also count as two areas. Area rugs that are 5×8 or greater are considered one area. Rugs smaller than 5×8 (ie. 4×6 or less) are considered half an area and can be paired together to make one area.
Why does my hallway cost the same as my living room?
Smaller areas can actually take more time and require more cleaning solution than a larger area. The reason is that in a small area the soil is highly concentrated as opposed to a wide open space that has a more even distribution of soil across all of the carpet. Having per area pricing allows us to give clear quotes over the phone.
What is a living room/dining room combination?
In many modern developments (especially condominiums, apartments, basement suites and townhouses) there is no obvious separation between living room and dining room areas. For our purpose of defining areas, a living room and dining room that flow together and are connected will be considered two separate areas as it would be written on the building's blueprints.
What is the difference between a landing and a hallway?
For our purpose of defining areas, a hallway leads to other areas such as a bathroom or bedrooms, while a landing leads to other stairs.
How often should carpets be cleaned?
Carpet manufacturers and respiratory specialists recommend getting a professional cleaning at least every 12-18 months. Your carpets, upholstery, and mattresses act as air filters in your home and trap contaminants. If you are waiting for your carpets to look soiled before cleaning, then you are waiting too long. Schedule your cleaning on a regular cycle to ensure a clean in-home air environment.
How do I book an appointment?
To book an appointment, or just make an inquiry, call 1-855-CITRUS-5 (1-855-248-7875) and speak to one of our Customer Service Representatives seven days a week.
Do you offer same day service?
We book appointments in advance however, we are often able to accommodate same day appointments and there is no extra charge. Call us to see if we have someone available right now in your area.
Does Citrus-O service my City?
Please visit our Locations page for a list of areas we service.
Can I get the same technician I had last time?
We certainly do our best to accommodate your technician requests, and are usually fairly successful in that regard. If you would like to request a Technician please mention it to your Customer Service Representative when you call to book.
What will the arrival time for my technician be?
On the morning of your appointment, you will receive a call from our Dispatch department to confirm your arrival time.
How long does the cleaning take?
At Citrus-O we know that your time is valuable, so we are conscious of that while we are in your home. The average cleaning takes between 1-2 hours, that being said we always guarantee a minimum of 1 hour per home to be able to complete a proper pre-inspection, cleaning and post inspection. If you have your whole house done then you should plan on longer than the 1-2 hour average.
Do you do after hours cleaning?
Yes, with advance notice, we can have technicians available for any special cleaning needs or unique circumstances. Please call us for information, scheduling and pricing.
Do you guarantee your work?
Citrus-O stands behind all of its work- all work comes with a 30-Day guarantee, giving you time to report any deficiencies that may arise. If it is a cleaning concern, the area(s) will be recleaned. If anything is damaged, it will be repaired. If it cannot be repaired you will receive the present cash value of the item upon payment for the original cleaning service. If you have followed the above-mentioned steps but your service provider has not upheld this guarantee, please contact the Citrus-O corporate office at 1-855-CITRUS-5.
Can you clean apartments?
Yes. We use a portable unit instead of the truck-mounted unit so our technician will need access to an electrical outlet, a water source (water tap) and a disposal area (the proper recommended disposal area is a bathroom toilet)
Do I have to drop my area rugs off or do you clean them in home?
We clean area rugs in your home. With the Rotovac 360 cleaning system we will not over-wet area rugs or cause damage the floor underneath.
We've had a flood, can you help?
If it is a fresh water flood we can definitely help, and Specialty Cleaning pricing would apply. If it is sewage than unfortunately we cannot perform a cleaning and you should contact a local restoration company.
Do I need to be there for the cleaning?
We do strongly recommend that you are present for your cleaning services. We do a Pre-Inspection walkthrough upon arrival which provides the Technician with valuable information about your needs and expectations. We verify the areas to be cleaned, qualify job requirements (ie. stains requiring special attention), note any pre-existing damages and explain the Citrus-O process. During the cleaning the Technician may need to speak with you if any questions arise. At the end, the Technician completes a Post-Inspection with you to ensure that you are satisfied with the results. Once the service is complete we need someone present to provide payment.
What do I have to do to prepare?
All jobs are cash on delivery (C.O.D.). For the safety of our employees our preferred methods of payment are secure options such as Visa, Mastercard, American Express or cheque. If you wish to pay by cash, exact change would be appreciated as our technicians do not carry cash floats. We are not able to take debit cards (or debit Visas) at this time due to reception not being reliable enough in all the areas we service. For Commercial jobs, the payment method is C.O.D. (Accounts Receivable only on pre-approved accounts after submission of a credit application and approval for payment terms prior to your cleaning).
Who do I make the cheque out to?
You always make your cheque out directly to Citrus-O Carpet Care. We are a franchised system, so you may be asked to include the name of the franchise in front of Citrus-O Carpet Care. You should never make your cheque out to the individual that has performed your cleaning. $20 charge applies to returned (NSF) cheques.
What is the Citrus-O Service Program?
When you purchase cleaning, sanitizing, and protection on three to five areas you will receive one area cleaned, sanitized and protected free on your next professional cleaning appointment. When you purchase cleaning, sanitizing, and protecting on six or more areas you will receive two areas cleaned, sanitized, and protected free on your next appointment. CSP Terms and Conditions: Valid for 1 year. No minimum purchase required on CSP free cleaning appointment. Unredeemed CSP free cleaning(s) supersede other offers. CSP free cleaning area(s) to be selected from original areas cleaned, sanitized, and protected. Citrus-O not responsible for scheduling CSP free cleaning appointment prior to expiration. Excludes commercial, fire, and flood work.  All other Terms and Conditions apply.
We move and replace most furniture such as end tables, coffee tables, chairs and sofas. In bedrooms we clean the traffic areas around heavy, large furniture. We do not move pianos, TVs, computers, china cabinets, and other large or fragile items that our technician cannot safely move according to workplace safety regulations and our business insurance. Our technicians use sliders and lift buddies to assist with moving furniture. After your cleaning is complete and the furniture replaced, do not remove the foil pads or foam blocks until the carpets are completely dry. Premature removal of pads and blocks while the carpets are still damp increases the risk of wood or rust stains.
How long will it take to dry?
Average carpet drying time after using a Rotovac 360 is 1-2 hours; average drying time after using a carpet Wand is 3-12 hours. Average drying time for upholstery is 2-4 hours. Drying times may be affected by factors beyond our control, such as the type and weave of your carpet, type of equipment required to properly complete your cleaning, specialty spot removal, the application of carpet protector, and the air temperature and air circulation in your home. It is best to ask your technician for an estimate at the time of your cleaning. Application of Ultra Guard may extend drying times for carpet and upholstery, with the benefit that carpets and upholstery stay cleaner longer. To speed up drying times we recommend that you increase air circulation by turning on a fan, turning up the heating system to 21 degrees Celsius (72 degrees Fahrenheit), and opening a window slightly to allow moisture to escape. We use the Rotovac 360 as our primary carpet cleaning tool; however, natural fibres (ie. wool), certain types of carpet weave (ie. berber), and damaged carpets are not ideal for cleaning with the Rotovac 360 and in these situations we may be required to use a carpet Wand.
Does the weather affect my cleaning?
The weather outside does not effect our ability to clean your carpets or your drying time, so you needn't worry about cleaning on a cold or rainy day. Our equipment is designed to clean effectively in the hot or cold weather, and every van carries a special insulated door-jam that is used to seal off your door that our vacuum and solution hoses must pass through. This means that during the winter your heat stays inside where it belongs, and the cold stays out. In the summer, your air conditioning stays inside and the heat (and bugs!) of summer stay out. Because Citrus-O uses cleaning equipment and technology that removes 85% more moisture during the cleaning process, normal household indoor air temperatures are enough to facilitate regular carpet dry times.
Do you guarantee stain and/or odour removal?
We cannot ethically guarantee 100% stain removal, because no carpet or upholstery is absolutely stain-proof. We also cannot guarantee removal of non-food substances: vomit, medication, urine, makeup, filtration lines or other staining substances. We cannot guarantee removal of stains or spots that have been previously worked on. What we CAN guarantee is that all our Cleaning Technicians are trained in spot removal and will do everything technically correct to try to remove all stains. To guarantee the removal of odour, you will need to get a Specialty Clean. This is a more technical, time consuming process that not only cleans the surface of the carpet, but also the underlay pad beneath the carpet and even the sub-floor with the use of a specialized tool, the Water Claw, and additional products.
What types of upholstery fabric do you clean?
We can clean most natural and synthetic fabrics. Natural fabrics include cotton, cotton blends, leather, linen, and wool. Synthetic fabrics include acetate, micro fibre, nylon, polyester, rayon blends and vinyl. We do not clean silk or 100% rayon.
No. We have separate clean and un-clean water reservoirs in our trucks, and the two never come in contact. Our portable units also have separate water tanks with have an upgraded automatic fresh water filling system and used water removal system.
Can you help with the black filtration lines around the edges of my rooms?
Citrus-O has an exclusive edge cleaning tool that is guaranteed to remove or reduce the black filtration lines that most homes have around the edges of their carpeted rooms. For especially difficult filtration lines, it may take more than one cleaning to reduce or remove the black edges.
What is your cleaning product?
Citrus-O has its own line of custom-blended natural cleaning products. Our main product is the pre-treatment solution that is called Ultra Clean. The main active ingredient in Ultra Clean is "D'limonene" (the oil of the orange) that cleans, deodorizes, and sanitizes in one natural process, safely removing harmful household bacteria while leaving behind a fresh citrus scent.
Are all of your products orange scented?
No. While we have a selection of orange scented products, we also have scent free options.
Can I buy Citrus-O cleaning products or spotters?
What makes the Rotovac 360 better than a wand?
Carpet cleaning professionals agree that the Rotovac 360 is a better hot water extraction ("steam cleaning") tool than the wand because it simultaneously flushes and removes deeply embedded soils while the rotating head cleans all sides of the carpet fibres. A wand only cleans in one direction. The Rotovac 360 also has a clear sight tube that allows the Technician to see the soil that is being extracted and complete as many passes as needed to see the water run clear – this takes the guess work out of cleaning. Another advantage of the Rotovac 360 is that it is powered by a motor, not the technician's arm strength. This means that you don't need to worry if you are the first or the last appointment of the day; you will get the same quality cleaning, unaffected by operator fatigue. Even though the Rotovac 360 costs approximately ten times as much to purchase as a carpet cleaning wand, Citrus-O believes that the superior cleaning results warrant making this investment.
Why don't you match competitor prices?
In the past, carpet cleaning companies have had a bad reputation for "bait & switch"- offering a low price to get you to book an appointment. Once you have taken time out of your schedule, and they are there to do the cleaning, they add on extra fees for sanitizing, deodorizing, waste handling, travel, fuel, etc. Often the customer ends up with a bill that is much more than the original amount quoted. At Citrus-O, we believe in clear, ethical pricing. The price you are quoted over the phone or online is the same price you pay in the home unless you decide to have additional areas cleaned or you decide to have Ultra Guard applied. All technicians have a price list with them and all areas are charged at the same rate (see explanation above about 'What is an area?').
How far in advance can I book an appointment?
We generally take appointments anywhere from today up to one month in advance, and in some cases we are able to facilitate up to 45 days in advance.  To find out if the day you wish is available please call and speak to one of our Customer Service Representatives.  Weekends and morning appointments fill up very quickly so we advise booking a few days in advance to ensure the time slot desired.
All jobs are cash on delivery (C.O.D.). For the safety of our employees our preferred methods of payment are secure options such as Visa, Mastercard, American Express or cheque. If you wish to pay by cash, exact change would be appreciated as our technicians do not carry cash floats. We are not able to take debit cards (or debit Visas) at this time due to reception not being reliable enough in all the areas we service. For Commercial jobs, the payment method is C.O.D. (Accounts Receivable only on pre-approved accounts after submission of a credit application and approval for payment terms prior to your cleaning).
Trusted in your community since 1982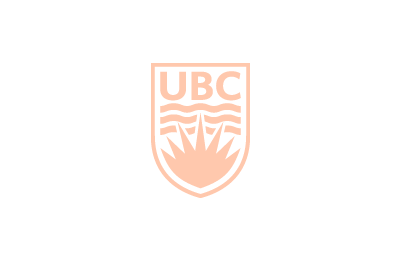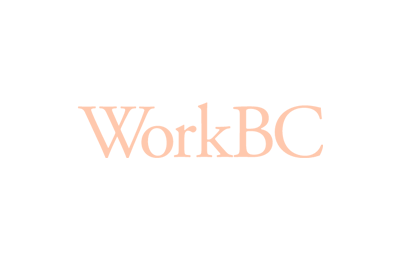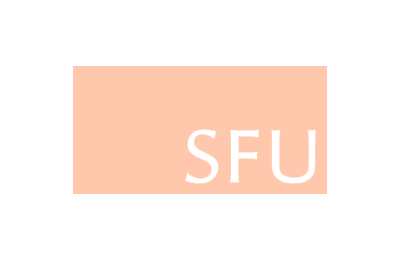 The Citrus-O technician who arrived was punctual, friendly, efficient and explained the process and any troubleshooting clearly. We had a long haired dog and light coloured carpets and he did an amazing job on them. The experience was great from the first call, follow up emails prior to the service and the pricing was clear and a good deal when compared to similar quotes for our 3 bed townhouse.
THIS SERVICE WAS WORTH EVERY PENNY. I have two cats, a brand new puppy and white carpets and I don't need to say how messy they had made them. We're currently moving and had the carpets cleaned today and there was not one single stain left. Bruno, our technician was extremely attentive to the stained areas and was so professional and I could not of been happier with the service he provided. I cleaned my carpets on my own before and have never come even close to what was done today. Thank you so much and if you're considering using the service don't hesitate, like I said, it's worth every penny.
We have been using Citrus Carpet Cleaning for over 12 years and they have never disappointed us. Their quality of work is the best, fast drying times, they really work on the stains to make sure they remove them. Their technicians are very friendly and very knowledgeable. They explain their process in full detail. They have never let us down and we will continue to use them and recommend them. Thank you Citrus. Because of you our carpets will last a long time.